PRODUCT HIGHLIGHT: TRAXX Monkey Fist.
MONKEY FIST.
This is a new patented device for removing pre-sawn concrete slabs without using a breaker.
Designed to quickly remove sections of concrete bridge decks, repair road beds or renovate floor space in buildings. The Monkey Fist works similar to a wedge anchor, but is reusable. Simply core drill a 2″ hole in or near the centre of the piece to be removed (for balance), insert the Monkey Fist and lift the slab out. To recover the Monkey Fist just lift the release handle, remove and reuse.
Call 1300 109 108 for full details.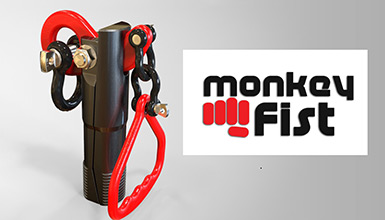 Welcome to Traxx....
At Traxx Construction Products, we